Cloud Nine infill and stepout drilling points to Resource expansion for LRS at Noombenberry
Highly valued by downstream buyers, halloysite is a hard mineral to find. But Latin Resources Limited (ASX:LRS) seems to be making light work of it at its 100% owned Noombenberry Halloysite-Kaolin Project in Merredin, WA.
Initially attracted to the company's potential to become the single-largest undeveloped Kaolin-Halloysite deposit in Australia, we added LRS to the Catalyst Hunter investment portfolio in November 2020 initiating coverage at 3.0¢.
LRS went on to deliver a Maiden Inferred Mineral Resource for Noombenberry back in May. But this 207Mt of kaolinised granite — which placed it as a globally significant halloysite project — could just be a starting point, with LRS hinting that it could get bigger and higher grade with more work.
We think the project presents a compelling opportunity as one of Australia's few known occurrences of ultra-high-grade halloysite – a naturally occurring nanotube, and the company is now is rapidly advancing its first defined area — the Cloud Nine Deposit.
Aside from its traditional uses in ceramics and as a petroleum cracking catalyst, halloysite has potential applications in greenhouse gas / carbon-capture, hydrogen storage, and HPA feedstock.
LRS yesterday reported that Resource infill drilling to upgrade the current Inferred Mineral Resource Estimate to a JORC Indicated classification has been completed.
When trying to establish the size of an underground deposit, "step out" drilling is to test the boundaries of how far the deposit extends, and "in-fill" drilling is used to confirm the deposit continues in between step out drills holes at a decent grade.
Infill and stepout drilling has been completed at Cloud Nine with a total of 359 new aircore drill holes for 9,640 metres of drilling. Initial sample processing and analysis now underway.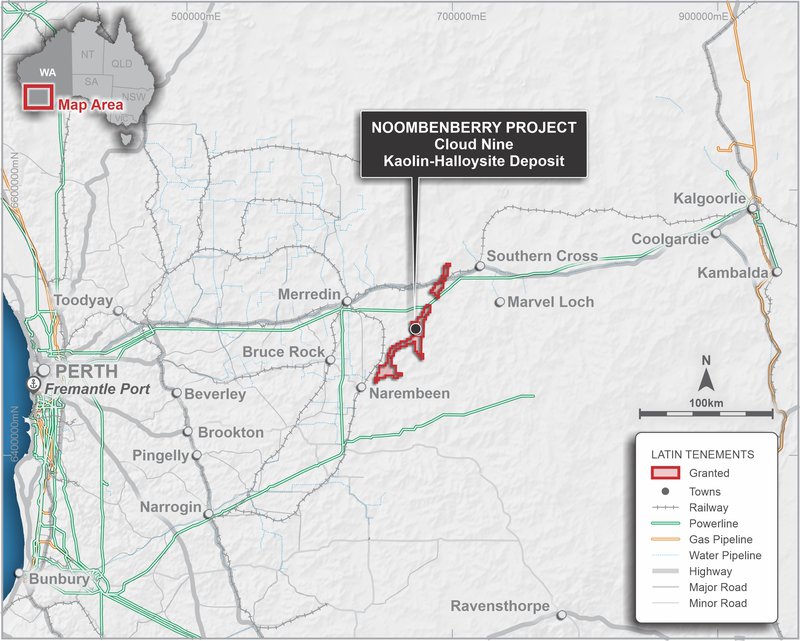 Detailed metallurgical test-work is set to commence (this is proving that the material can be extracted in an economic fashion by processing a small sample), yet drilling has already revealed that Cloud Nine remains open in all directions, offering substantial potential to grow to support a long-life mining opportunity.
Systematic stepout drilling to the north of the existing Cloud Nine Mineral Resource has also been completed, with the aim of extending the known Kaolin-Halloysite resource a further four kilometres to the north.
Metallurgical bulk samples have been collected for the commencement of the detailed test work program as a component of the Pre-Feasibility Study (PFS).
The PFS, based on development of the Cloud Nine Resource, will consider supply to a range of traditional end-users of kaolin-halloysite.
Halloysite is a rare derivate of kaolin, a clay mineral. Traditionally, it has been used in ceramics and as a petroleum cracking catalyst, however it has a raft of exciting new applications in emerging industries.
LRS has partnered with third party consultants to investigate the potential for downstream supply of the high-grade halloysite to emerging new applications, such as carbon-capture, hydrogen storage, and HPA feedstock.
Cloud Nine, expected to be a shallow open pit mine, is situated close to major road and rail infrastructure. The project's expected low-cost processing flowsheet provides opportunity to rapidly advance the deposit to production.
LRS also reported that a further four tenements have been granted at the Noombenberry Project, adding an additional 359km2 to the project area which now totals 566km2.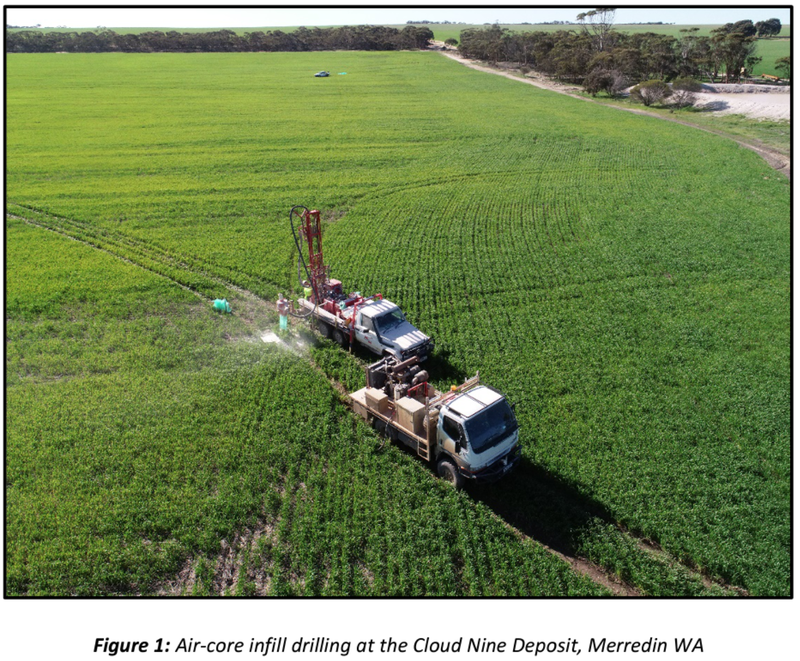 What's Next at Noombenberry
LRS have plans to undertake a regional exploration campaign across its extensive and highly prospective 100%-owned tenement holding in the Merredin area, aiming to highlight priority focus areas for ongoing exploration.
Two separate sites within the newly granted tenements and reconnaissance sampling have already been identified, showing additional ultra-bright white, and high-grade halloysite bearing material up to 14km to the northeast.
What we are watching out for next
LRS currently has an attractive market cap of just $55 million and provides exploration and development exposure across multiple projects in Australia and globally.
While the recent focus has been on its Noombenberry Halloysite Kaolin Project and its Yarara Gold Project in NSW — the company's Salinas Lithium Project in Brazil and Catamarca Lithium Project in Argentina present upside further potential to investors in what is a particularly hot market right now.
We're catching up with the LRS management team next week to get an update on what's in the works. We will have an update in our next note outlining a set of investment milestones for the company.
---