RLE to Drill East Coast Gas Well in Coming Weeks – at a Time of Crippling Shortages
Published 15-SEP-2020 10:01 A.M.
Hey! Looks like you have stumbled on the section of our website where we have archived articles from our old business model.
In 2019 the original founding team returned to run Next Investors, we changed our business model to only write about stocks we carefully research and are invested in for the long term.
The below articles were written under our previous business model. We have kept these articles online here for your reference.
Our new mission is to build a high performing ASX micro cap investment portfolio and share our research, analysis and investment strategy with our readers.
Click Here to View Latest Articles
With demand for gas set to rise as locked-in contracts to ship gas to Asia exacerbate Australia's gas shortage issue, there will be a real need in coming years to fill the supply gap.
Through its Coal seam gas (CSG) interests, development company Real Energy (ASX: RLE) has an ability to plug straight into existing CSG supply channels at a time when demand for gas is expected to peak.
Its flagship project, the Venus Project, is located in a prolific CSG producing region – the Surat Basin.
Over 4,000 wells have been drilled in the Surat Basin and over 1200 PJ of 2P reserves sit in nearby CSG fields. Notably, the nearby Ironbark Project, which was sold for $231 million, has reserves of 129 petajoules (PJ).
As for Project Venus, an independent expert has certified, on a best estimate basis, a Prospective Gas Resource of 658 Bcf (694 PJ).
Today, the company announced it would commence drilling this month at the Venus-1 CSG Well. Venus-1 is to be drilled as a new vertical well to approximately 680 metres.
Given the location of this tenement immediately adjacent to gas infrastructure and within a proven giant gas fairway, the Venus Project offers the potential to achieve early cash flows.
Venus is a 50/50 joint venture with Strata X (ASX: SXA), which intends to unlock considerable value over the coming 18 months in the lead up to first gas production.
Strata-X is notable for several reasons, the most eye catching of which is the history of executive chairman Ron Prefontaine.
Prefontaine was the technical director of Arrow Energy and founding managing director of Bow Energy, two ASX-listed CSG companies that were taken over in 2010 and 2011, respectively, for a combined total of approximately $4 billion.
He is also a pioneer appraiser and developer of the Surat Walloon Gas Field –Australia's largest on shore gas CSG field.
Interestingly, in what could be a further catalyst, RLE and Strata-X is currently working through merger plans to become Pure Energy.
Pure will hold ~230 million shares post-merger. Notably, the current nominated three person board will own >20% of the shares in the merged entity.
On the board, along with MD Scott Brown and Prefontaine, will be Lan Nguyen, himself a successful veteran engineer/geologist, who will be managing the execution of the appraisal and development field activities.
Prefontaine will play an important role in Pure Energy and in Project Venus's operations as the two companies not only look to make a success of this highly prospective project, but also merge to create an energy focused company with over 11.8 TCF gas resources and a hydrogen play that could power 240,000 zero-emission hydrogen-powered Hyundai NEXO's for a year.
We will come to the hydrogen play shortly.
For now, the focus is on Venus and drilling at Venus-1.
With plenty of news to come from the company following drilling, it's fair value may have to be re-assessed, especially when considering other projects in the area and how the market might react to project milestones being reported.
For instance, the $466.5M capped Senex Energy (ASX: SXY) is developing Project Atlas in the Surat Basin, with reported 2P reserves of 144 petajoules.
Shares in Senex increased 50% from 28 cents to hit a high of 42 cents after it announced its drilling program had commenced at Atlas. The company moved to first production on 8 October 2019. Its shares are currently 32 cents.
Central Petroleum (ASX: CTP) is another worth comparing.
Central is developing Project Range which has a reported 2C contingent resources of 270 petajoules. Central Petroleum's share price increased 60% over the same period as Senex. CTP is currently capped at $83.18 million.
Real Energy is capped at just $7 million, a fraction of its neighbours' values and with plenty of upside to come.
A recap brief
When we last caught up with Real Energy (ASX: RLE), it had announced its intention to add hydrogen opportunities to its East Coast gas assets: Project Venus and the Windorah Gas Project.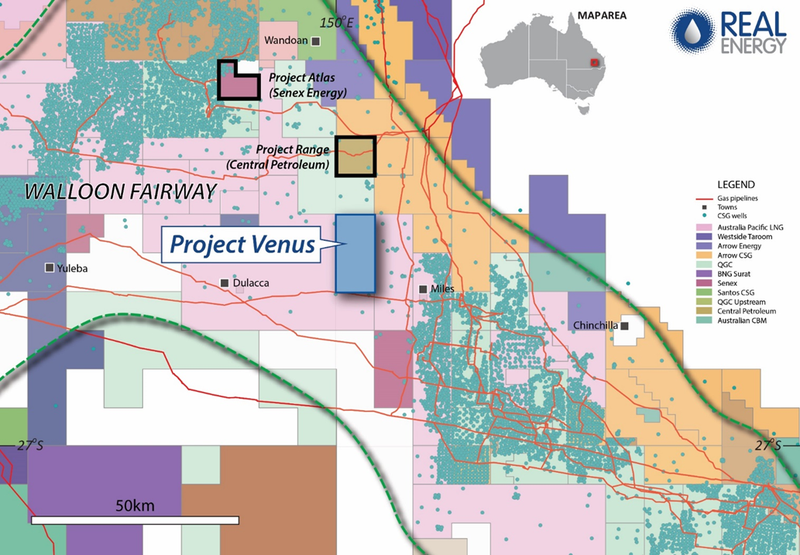 We will look at the Hydrogen play shortly, along with the formation of a wholly owned subsidiary, Pure Hydrogen Corporation Pty Limited, to undertake a detailed scoping study to assess the commercial viability of building, owning and operating a hydrogen fuel plant in Queensland.
However, in RLE Managing Director Scott Brown's own words, "Whilst [Pure Hydrogen Corp] is an excellent development for Real Energy, it in no way detracts from our efforts in advancing Project Venus and extracting value from our Windorah Gas Project. These projects remain important to Real Energy's ambitions in Queensland and we expect to report on progress with respect to Project Venus very soon."
Venus infers catalysts to come
News from Venus has come sooner rather than later, with the company today announcing it will commence drilling of a new CSG well, the Venus-1, next month.
Roma based contractor Silver City will drill the ATP 2051P – the Project Venus JV's first Surat Basin CSG.
The well will be drilled to a planned total depth of approximately 680 metres. Following this, it will be cased to the top Walloon leaving the highly gas saturated Juandah coal seams in an 8 1⁄2 inch open hole to total depth.
Once the Silver City drill rig is demobilized, a Wellpro coil tubing unit will be mobilised and carry out a short-term initial water influx test.
After this, about 40 levels of highly gas saturated Juandah coal seams (prognoses total of 26 metres) will be abrasive jetted. This is a non-frack coil tubing deployed reservoir stimulation method designed to improve water influx and ultimately gas flows from the targeted gassy coals. To compare the before and after stimulation results, a second short-term controlled water influx test will be carried out.
Drilling is expected to carry into October, with subsequent production testing is expected to continue into early 2021. The production testing is designed to prove initial gas breakout and increasing gas flows over the controlled draw down period as required to model and predict future gas flow rates and potentially commercial gas flow rates.
The results of the production test will also be used to either expand the pilot or, if commercial flow rates are achieved, commence an aggressive appraisal program designed to certify sufficient reserves to for the Project Venus JV to secure gas sales agreements to allow for commercial field development.
"We are pleased to be commencing the drilling of Venus-1," Managing Director Scott Brown said. "The prospect has considerable near-term upside having 694 Pj of prospective resources and we believe with some success on this well we can deliver a meaningful contingent resource in the short term.
"The JV's technical team has been hard at work assessing the field's geology, and while it was determined that the Connor-1 re-entry was a good first prospect, Venus-1 represents a less risky and more compelling opportunity and will deliver much more upside value for not much more investment. Silver City are expected to mobilise to site late this month and we will provide a steady stream of operational updates throughout the program. It's a very exciting time for the JV and our shareholders."
Extra pilot wells expected early-2021
RLE will continue its work at Venus well into next year.
Work will involve the first production pilot well for Project Venus and include the downhole completion, surface facilities and water handling methods required to carry out a controlled drawdown flow test over several weeks to months of the Venus 1 well.
The directors and management of Real Energy and Strata-X Energy Ltd have announced their plan to commence ground operations for Stage 1 of the Venus 1 in the next few weeks at Project Venus.
The wellhead is required for the safe connection of a drill rig which will be used to drill out the cement and bridge plug (downhole tools) currently in the well.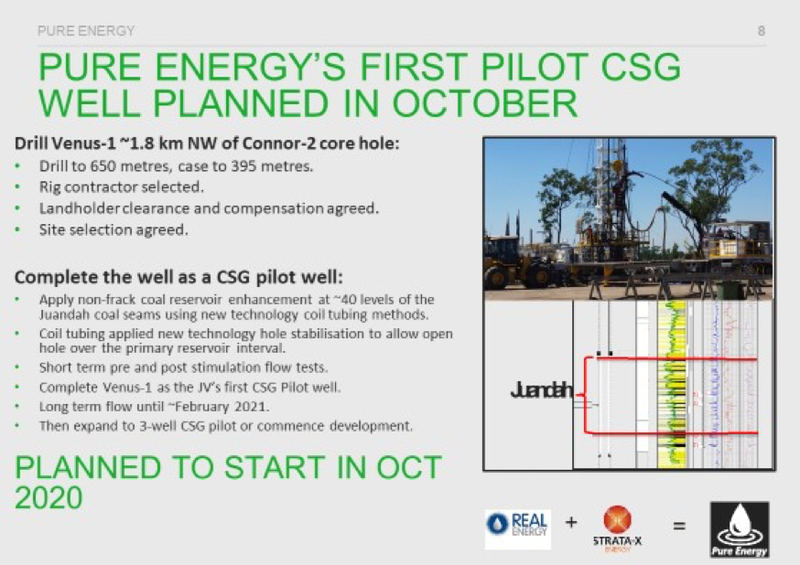 Stage-1 of the program will be completed shortly and following the wellhead installation and surface preparation, mobilisation of a drill rig is scheduled during the second week of October to drill out the cement and bridge plug.
Following demobilisation of the drill rig, a coil tubing unit will be mobilised and a short-term initial water influx test will be carried out.
The initial water influx test will then be carried out, with each individual, highly gas-saturated Juandah coal seam (total of 26 metres) of the Walloon coal measures will be abrasive jetted.
Using this particular method improves water influx and ultimately gas flows from the targeted gassy coals.
To compare the before and after stimulation results, a second short-term controlled water influx test will be carried out.
The post stimulation water influx rate and other data acquired in Stage 1 are needed to design Stage 2 of the Venus-1 which sets up the latter as the initial pilot well in the project to target commercial gas flows.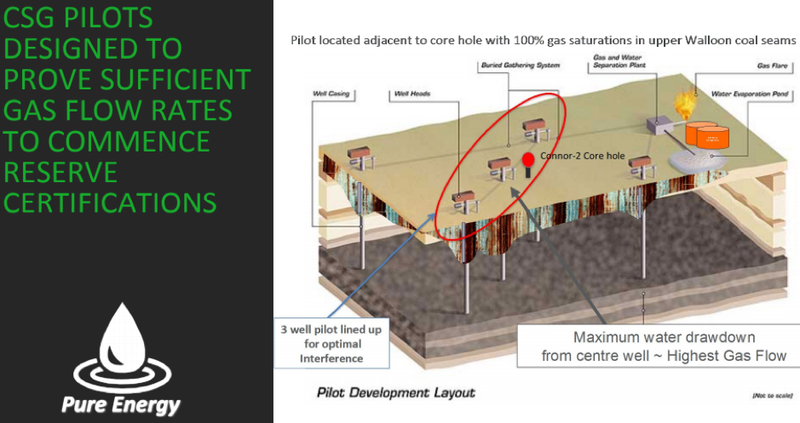 Stage 2 is designed to prove initial gas breakout and increasing gas flows over a controlled drawn period, as is required to model and predict future gas flow rates.
The Stage 2 results will also be used to design a multi-well CSG pilot.
Two extra pilot wells drilled and equipped for production to offset Venus-1 are planned for early in 2021.
The multi-well pilot will target commercial gas flows, and the achievement of this goal is a precursor required for the progressive, systematic and reasonably predictable conversion of the 658 BCF (694 PJ) of prospective gas resources certified in Project Venus into reserves.
Work at Windorah
We mentioned earlier, the pending merger between Real Energy and Strata-X. The merger will include, another RLE asset in Windorah.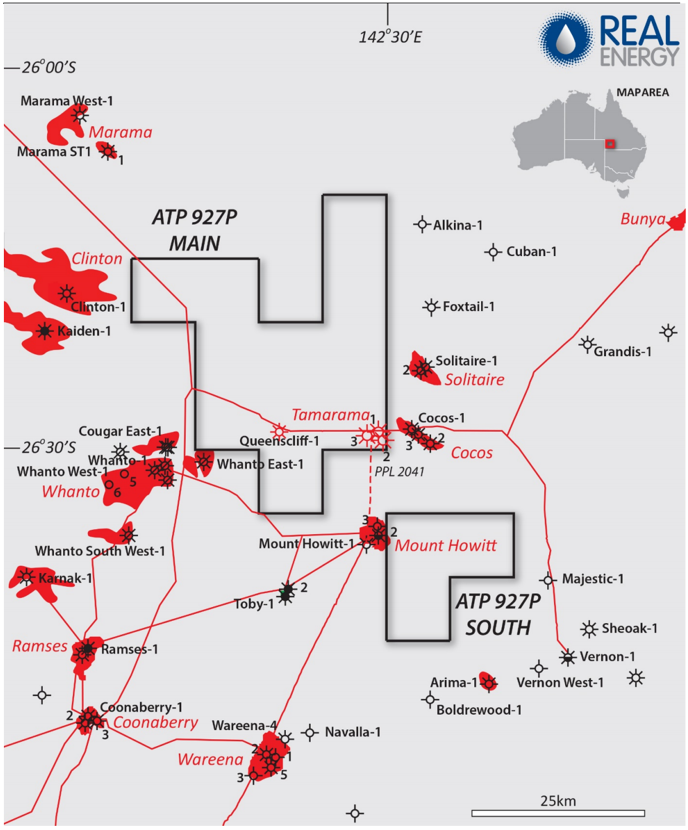 Windorah is made up of the Tamarama and Queenscliff prospects, where four wells have been drilled: Tamarama 1,2,3 and Queenscliff-1 were all gas discoveries with certified 2C and 3C gas resources of 330/770 BCF.
Tamarama-2 had initial flow rates of mmcf/d, whilst Tamarama-3 had initial flow rates of 2.5 mmcf/d.
The company has seen sufficient improvement in flow rates to allow for early gas sales.
A powerful energy entity
The proposed merger between RLE and Strata-X will create a material gas business with significant holdings in the Surat and Cooper Basins of Queensland.
The companies signed an agreement to create Pure Energy Corporation Ltd.
While the listing date of this entity is yet to be determined, this initiative will bring together their 50/50 joint venture of Surat Basin-based Project Venus under the one banner. The terms of the binding Scheme Implementation Agreement (SIA) represent a merger of equals whereby Real Energy shareholders will receive one new Strata X Energy share for every three Real Energy shares.
This is a logical consolidation of the complementary Real Energy and Strata X Energy portfolios that will provide the platform to create a meaningful gas operator.
As well as providing a unified approach in terms of developing projects, the removal of duplicate administrative functions and listing costs will provide significant cost savings to the proposed merged entity.
Proving commercial gas flows is the precursor to predictable reserves increases and substantial company growth.
Over the next 12 months, Pure Energy plans to use innovative well completion and non-frack reservoir enhancement methods designed to prove commercial gas flows.
The other key factor to bear in mind is that all three gas projects, including Strata-X's Serowe Basin Project have ready gas markets.
The Serowe Basin is located in Botswana, the lowest sovereign risk country in Africa. Pure currently has 100% equity in 2.38 prospective gas resource of interpreted high grade CSG (high gas saturated seams).
Serowe has been farmed out to a third party with a $7 million earning program. This is designed to prove sufficient reserves to supply an immediate nearby gas market.
Commenting on the benefits of the merger and the potential shareholder returns that could potentially be achieved by the combined entity, Real Energy managing director Scott Brown said, "This is a compelling combination taking the best elements of both companies and having a strong portfolio of projects with positions in both the Surat Basin and Cooper Basin, and having a significant project in Botswana together with the potential to supply gas to east coast markets.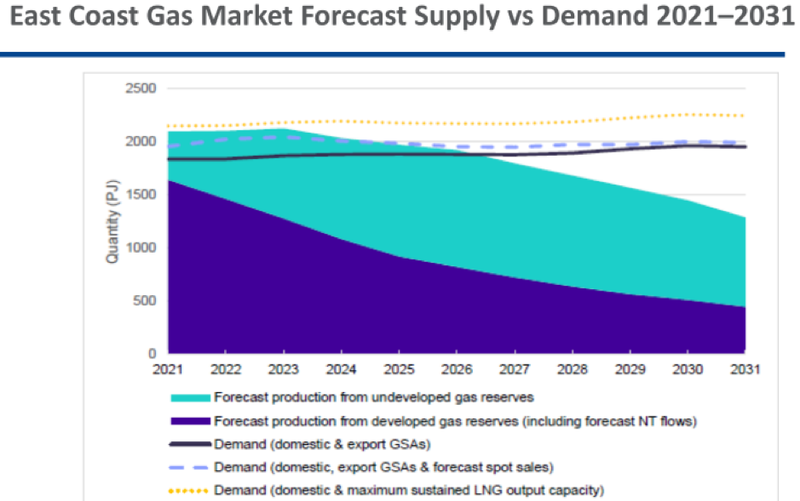 "Real Energy and Strata X Energy's combined interest of 100% in the Project Venus and our broader portfolios enhances the likelihood of the merged entity becoming a meaningful gas operator in the east coast of Australia.
"We have lots of optionality to deliver value."
Ron Prefontaine, chairman of Strata X Energy echoed Brown's comments in saying, "It is an exciting time to be building a new company - Pure Energy, which will have a meaningful Queensland-focused gas-operated business and a great position in the Botswana CSG fairway together with the exciting hydrogen initiatives.
"This transaction plays to Strata X's strengths of being a low cost and high-impact on-shore exploration and appraisal operator, which makes it an extremely attractive opportunity for both Real Energy and Strata X Energy shareholders alike."
Growth markets and new technologies
The merged entity, Pure Energy's vision, will be to lower emissions initially through substitution of methane for coal and diesel.
One of the group's goals is converting methane to hydrogen and value-add graphite products using a hybrid methane pyrolysis method, positioning the company as a niche play in the energy sector.
The combined entity will be investigating the feasibility of building a methane to hydrogen plant in Gladstone.
Real Energy's wholly-owned subsidiary, Pure Hydrogen Corporation Pty Limited, will undertake a detailed scoping study to assess the commercial viability of building, owning
Pure Hydrogen Corporation is targeting a plant that can initially produce 36 million kilograms of hydrogen per annum.
Real Energy's Board has been assessing the opportunities for hydrogen following the release of the Federal Government's road map for Australia's National Hydrogen Strategy in November 2019.
In May 2020 the Federal Government committed to invest $300 million in Australia's emerging hydrogen industry.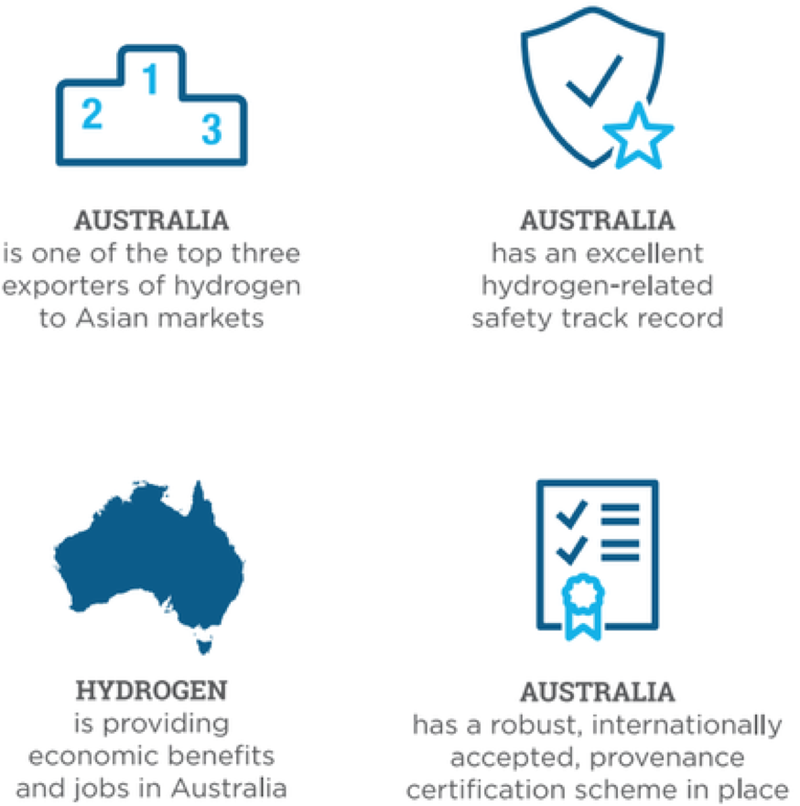 Three sites for potential large-scale production
Real Energy's Pure Hydrogen Corporation has already made progress, earmarking two potential sites in Queensland to establish a large-scale hydrogen fuel plant with a minimum annual production capacity of 36 million kilograms.
As a guide, a plant of this size has the ability to power approximately 240,000 Hyundai Nexo's for a year.
Potential project sites are being reviewed in the Surat Basin, adjacent to Real Energy's existing 50%-owned Project Venus CSG project, as well as another site near Gladstone.
The scoping studies will be undertaken by experienced engineering consulting firms and a dedicated team that Pure Hydrogen Corporation will establish.
Management is also assessing eligibility for government funding.
Hydrogen is high energy fuel that can be burned with no carbon dioxide emissions and the market is expected to grow rapidly as it can be used throughout the transportation industry, particularly in buses, trucks and cars.
Toyota, Hyundai, Honda and Audi have each either recently released models or are planning to release models that are powered by hydrogen fuel cells.
Utilisation of gas resources for feedstock
The two main ways of making hydrogen are either processing natural gas or through converting water to hydrogen through a process known as electrolysis.
Real Energy's existing gas resources could be utilised to provide gas feedstock for a natural gas to hydrogen plant.
Additionally, the wastewater from dewatering the coal seam gas field of Project Venus could be used to produce hydrogen.
The final word
It is full steam ahead for RLE. The pending merger presents a catalyst in itself, however the commencement of drilling at this highly prospective new VBenus-1 CSG well, could provide a great deal of newsflow ahead of the creation of a whole new and potentially powerful energy play.
RLE's investment case:
Share Price: $0.020 (as at 9 September 2020)
Market Capitalisation: $7.06 million
Cash at end of last quarter: $1.6M (as at 30 June 2020)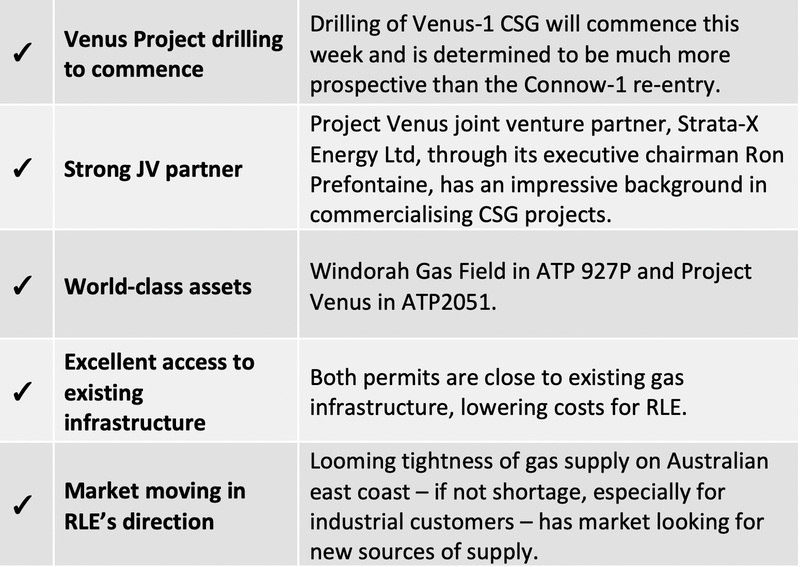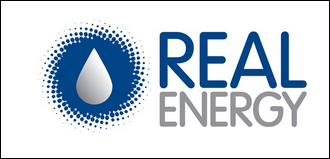 ---