Potential giant lithium project: First ever drilling within weeks
Disclosure: S3 Consortium Pty Ltd (the Company) and Associated Entities own 37,950,000 TYX shares and 10,000,000 TYX options at the time of publishing this article. The Company has been engaged by TYX to share our commentary on the progress of our Investment in TYX over time.
Just last week we announced our 2022 Catalyst Hunter Pick Of The Year - Angolan lithium explorer Tyranna Resources (ASX:TYX).
Yesterday, TYX outlined its diamond drilling program which will test for extensions of the outcropping pegmatites on its project.
TYX is planning this first ever drilling campaign to commence in October.
Assay results should be received as early as December this year — so we should hopefully know if the company has delivered a new lithium discovery before the year is up.
Our Big Bet:
Our big bet for TYX is to see the company discover and define a large, simple to process, lithium resource - that is on par with world class multi-billion dollar ASX peers such as Pilbara Minerals, Core Exploration, Liontown Resources, AVZ Minerals and Sayona Mining.
(NOTE: This is what we HOPE the ultimate success scenario looks like for this particular Investment over the long term (3+ years). There is a lot of work to be done by the company to get to this outcome and obvious risks to which need to be considered, some of which we list in our TYX Investment memo).
We hope the October drilling will be the first step in TYX's journey to achieving our "Big Bet" over the years to come.
With the lithium price continuing to trade at all time highs (almost 3x higher than this time last year), the world continues to plough capital into downstream battery facilities and electric vehicles.
This means the world needs more lithium discoveries, and more of them to get developed into operating mines.
We think the best risk-reward opportunities in the lithium space — and the place we look for the opportunities that can potentially deliver a 1,000% plus gain — are at the junior exploration end of the market. However it's also the riskiest end of the market and can deliver harsh losses.
TYX's project has over 600 different outcropping pegmatites scattered over a 25km x 10km strike that have NEVER been drill tested for lithium... until now.
TYX's project sits on a 25km x 10km prospective area — large enough to fit $13.5BN capped Pilbara Minerals' Pilgangoora deposit 3x over.
Here's a look at TYX's approximate drillhole locations: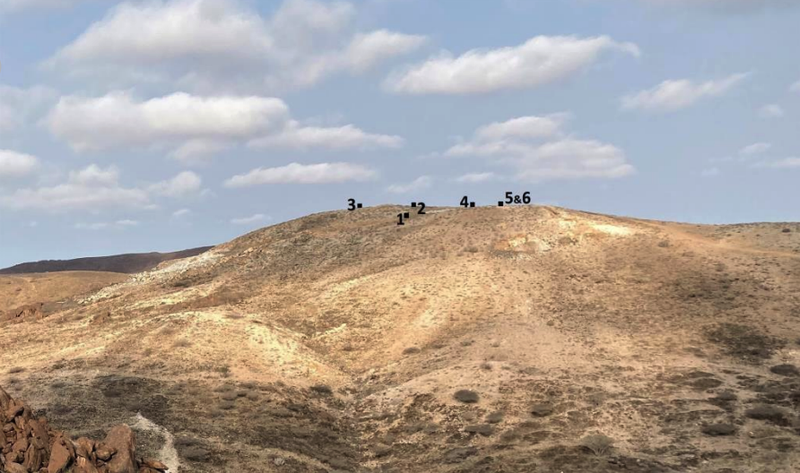 To date, TYX has completed several rounds of rock chip sampling, proving up its highest priority drill target ahead of drilling.
The company is following a tried and tested playbook, which we have seen re-rate many lithium explorers by multiples of their pre-drilling share prices in the past (importantly, on a successful drill result).
The lithium exploration process playbook is fairly straightforward and TYX has already completed three of the four steps:
Mapped pegmatites - Outcropping pegmatites are likely to host lithium mineralisation. TYX has mapped a 25km x 10km strike that contains over 600 different pegmatite structures. ✅
Sampling of pegmatites - TYX's samples returned lithium mineralisation. Approximately 50 rock chip samples returned an average lithium grade of 3.21% and a peak lithium grade of ~9.74%. ✅
Spodumene bearing pegmatites - TYX confirmed the presence of spodumene bearing pegmatites (spodumene is the source rock for the majority of the world's lithium supply). TYX has confirmed mineralised spodumene structures. ✅
Drilling of highest priority target - Company drills into the outcropping pegmatites to (hopefully) prove out a large lithium bearing structure. TYX drilling to begin next month 🔃
The last step is obviously the most important — this is the chance for TYX to deliver a discovery that exceeds market expectations.
Now with the drilling plan announced, in just a few months once assay results are back, we should have a better idea of what TYX is sitting on.
TYX's principal technical advisor Peter Spitalny will lead the drilling program.
Notably, Peter worked with AVZ Minerals to develop one of the largest and highest grade undeveloped hard-rock lithium deposits in the world.
He was behind AVZ's first major drill hit which eventually led to the definition of a ~400mt lithium JORC resource and took its share price from 4.3c to a peak of $1.35.
Before AVZ's first major drilling program, it had a ~$60M market cap — at its peak, AVZ had a market cap of $4.6BN.
Peter's involvement was a major contributing factor for TYX being named our 2022 Catalyst Hunter Pick Of The Year.
We hope Peter and his team can go and deliver an AVZ style discovery again for TYX.
This is also central to our "big bet" for TYX -— to see the company discover and define a large, simple to process, lithium resource that is on par with world class multi-billion dollar ASX peers.
With drilling scheduled for October (just weeks away) and first assay results expected as early as December, we have updated our internal TYX "Progress Tracker" document to reflect yesterday's news.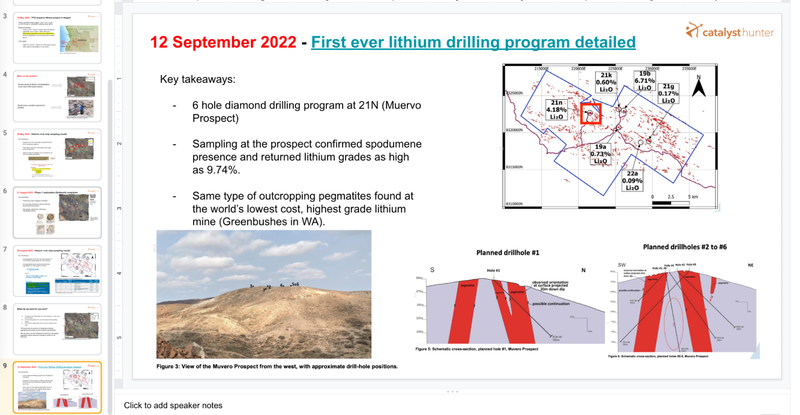 More on TYX's drilling plan:
Yesterday, TYX detailed the specific target it will drill in the first ever lithium focused drilling at its project.
TYX plans to drill 6 diamond drillholes over 1,100m across a single outcropping pegmatite structure.
TYX will drill the "21n" (Muvero) prospect, where it has proven the existence of spodumene bearing pegmatites that returned rock chip samples grading as high as 9.74% lithium.
Across all of the sampling done at the prospect, lithium grades averaged ~4.18%.
Below is an image of where that "21n" (now Muervo) target sits (in red) within the project area (think of it as looking down on the project map from above, like from a helicopter).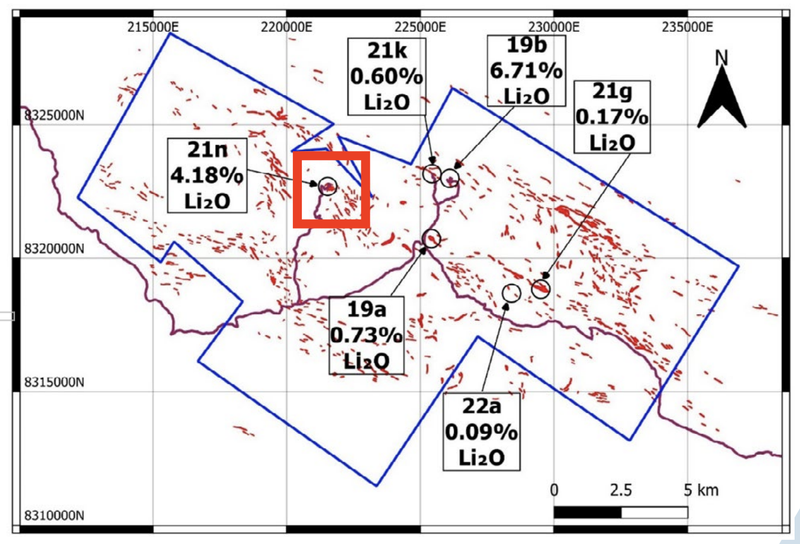 Here, TYX will investigate whether the mineralisation found at surface from the outcropping pegmatites extends down dip and along strike to the southwest/northeast.
TYX will test if the spodumene bearing pegmatites carrying the lithium extend to the north, south, east or west (along strike) and whether they extend underground (down dip).
The red sections in the image below are where we want to see TYX return thick, high grade lithium intercepts from.
The images show a cross sectional view of the hill that TYX is drilling on (view from the side). The red zones are TYX's current assumptions of how the outcropping (i.e. sticking out of the ground) pegmatites might extend underground.
The black lines are the proposed drillholes.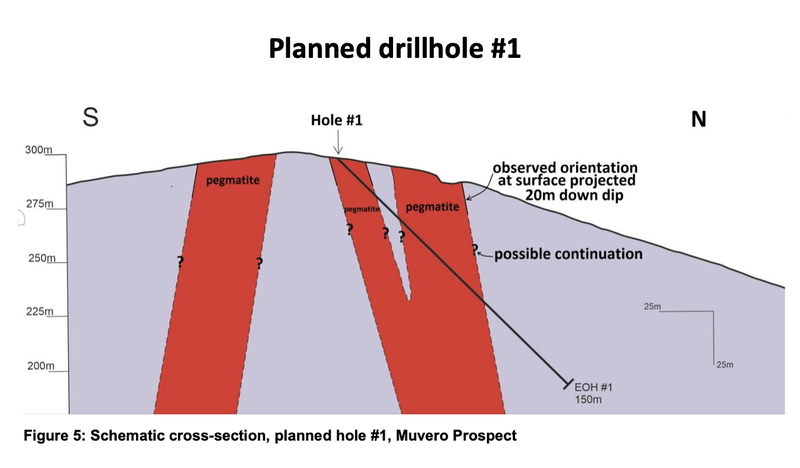 Here is what the hill looks like in real life with the proposed drillhole locations numbered: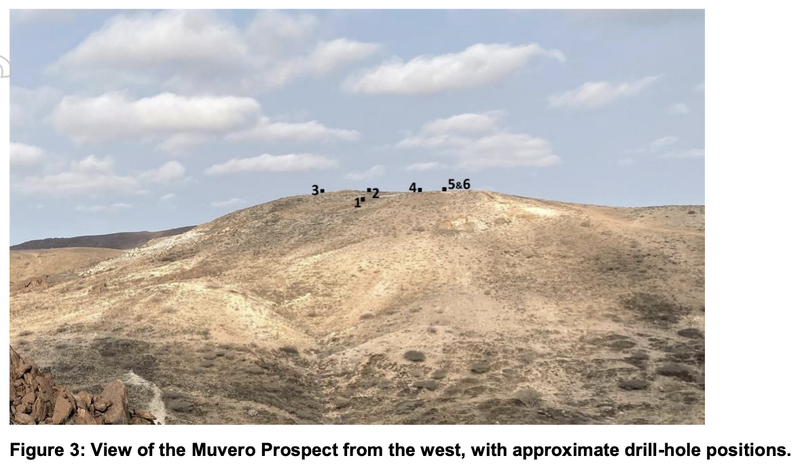 What makes this target so interesting?
This gets a bit technical and has a lot to do with the type of rocks TYX is dealing with at this prospect.
The market may have missed the detail in yesterday's announcement where TYX detailed the type of spodumene it is targeting with this round of drilling - "LCT Complex-Spodumene".
That's interesting because TYX will be targeting the same type of spodumene found at some of the world's most valuable lithium projects, including:
Albemarle's (capped at US$35BN) Greenbushes deposit which IGO Ltd acquires a 25% in for $1.9BN in 2021.
Allkem's (capped at $10BN) Mt Cattlin deposit.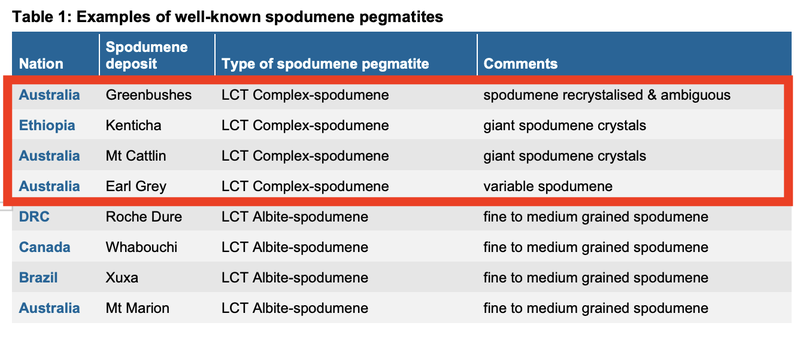 he significance of "LCT Complex-Spodumene" pegmatites?
LCT Complex-Spodumene pegmatites are capable of producing high value, high purity spodumene concentrates. This is important because it can result in a low cost operation when it comes time to develop the project.
For some context, the Greenbushes project in WA is the world's lowest cost and highest grade operating hard rock lithium mine.
We think TYX's approach - targeting a prospect where it may be able to intercept Greenbushes style mineralisation is sensible - especially considering the company has a cash balance of $3M (at 30 June 2022).
If TYX can prove that the mineralisation does in fact continue deep underground, then we think the company could potentially declare a new high grade lithium discovery.
Off the back of this, we would expect to see the company's share price re-rate higher, allowing the company to raise capital with less dilution to existing shareholders (us included) - similar to the playbook used by our other lithium exploration Investment Latin Resources.
The obvious caveat to this is that the company is doing exploration, and no matter how good a prospect looks, there is always a risk no economic mineralisation is found once the drill rigs are up and running.
A Key Reason for Investing: Peter Spitalny
One of the key reasons we listed for Investing in TYX was the calibre of its exploration team.
TYX's principal technical advisor and now executive director is Peter Spitalny, who has "been there and done it" all before in finding giant lithium projects in Africa.
Mr Spitalny was previously the chief technical adviser to AVZ Minerals during the earlier days of its lithium discovery in the Democratic Republic Of Congo.
Mr Spitalny led AVZ from its first lithium intercepts to what eventually became a ~400mt lithium JORC resource and took AVZ's share price from 4.3c to a peak of $1.35.
AVZ before its first major drilling program had a ~$60M market cap, and at its peak a market cap of $4.6BN.
As a result, Mr Spitalny was responsible for establishing the geological credentials of what is considered to be the largest and highest grade undeveloped hard-rock lithium project in the world.
We are backing Peter and his team to go and do it all again, this time in Angola with TYX.
What's next for TYX?
Drilling to start 🔲
TYX expects to start drilling in early October, with the drilling expected to be completed towards the end of November.
TYX will be drilling a total of 6 diamond drillholes over 1,1000m all across the same prospect (21n).
We expect to see newsflow along the following stages of the drilling program:
Drilling begins - This is fairly straightforward and would just be a single announcement with a drill rig on site.
During drilling - We will be hoping TYX can produce some visual spodumene intercepts. If this happens, we should expect to see some newsflow between October and November. Visual spodumene will be a positive sign that the mineralisation may continue at depth.
After drilling - This will be all about waiting for the assay results. The assay results will tell us the % lithium grades contained inside the intercepts and will start to show us what TYX's prospect is starting to look like.
Drilling results 🔲
Results (namely lithium grades) from the drilling program are expected to be received by late December 2022 through February 2023.
In the meantime, given that TYX is doing diamond drilling, we will be watching out for visual spodumene intercepts, which would be a strong indication that the mineralisation continues at depth.
Given it is the first time ever drill testing this project, we are less focused on the thickness of the intercepts and more focused on seeing the high grade structures extend underground.
Below are our bull/base/bear case expectations for the assay results:
Bull case (Exceptional result) = Lithium grades >1.5%.
Base case (Good result) = Lithium grades >1%.
Bear case (Poor result) = Lithium grades <1%.
Key risks:
Click on the image below to see all of the key risks to TYX in detail.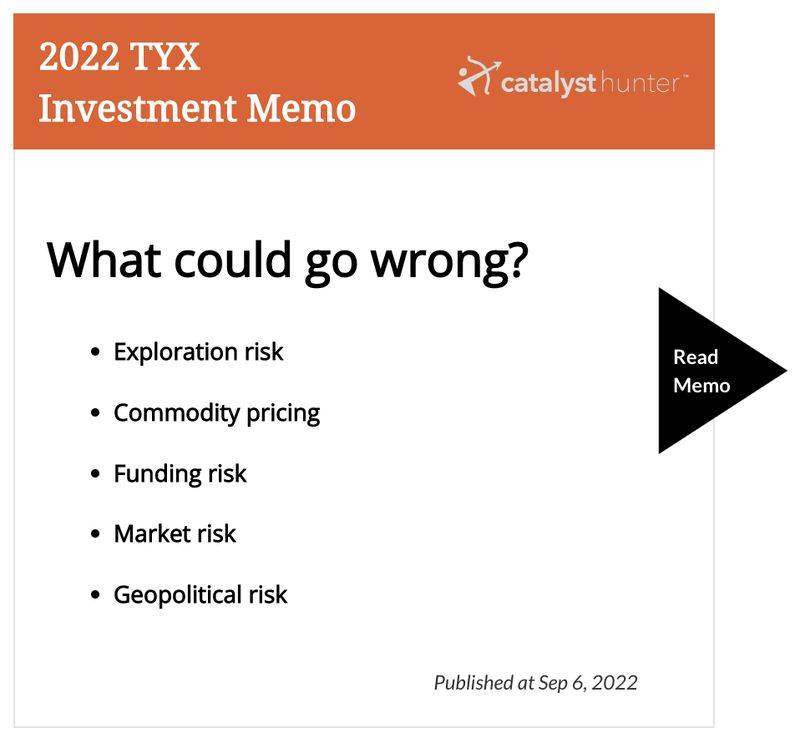 Our 2022 TYX Investment Memo:
Below is our May 2022 Investment Memo for TYX, where you can find a short, high level summary of our reasons for Investing.
The ultimate purpose of the memo is to record our current thinking as a benchmark to assess the company's performance against our expectations for the following 12 months.
In our TYX Investment Memo, you'll find:
Key objectives for TYX for the next 12 months
Why we are Invested in TYX
What the key risks to our investment thesis are
Our investment plan

---